Case Study: Two Distributors Fight Walmart Deductions with Automation
Video Game Distributor 2 years behind in deduction processing, caught up in weeks!
Apparel Distributor saves 400+ manpower hours quarterly with deduction automation!
Both distributors now painlessly managing deductions and processing up to 1,500 claims a month!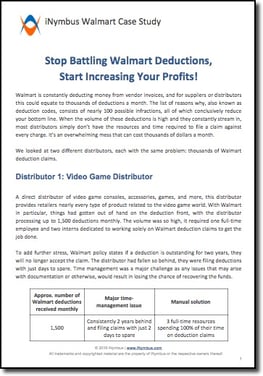 Enter your information to receive our iNymbus Walmart Deduction Case Study.